It's not uncommon for a lot of college kids to have limited funds. Because of this, they may need to get creative so that they can make their money go as far as possible. There are some ways to save money as a student that virtually all students can utilize.
1. Rent A Student Apartment
Those students who will be moving away from home need to find a safe place that fits their unique needs during this time. Unfortunately, traditional apartments can be too pricey for many students to afford. If you live in Tuscaloosa, it's a good idea to rent one of the many student apartments in Tuscaloosa. These apartments are very affordable and close to the college campus, so you don't have to spend money on transportation. They also have several amenities for you to use for free.
2. Ask For A Student Discount
As a student, you will get all sorts of student discounts that you can use. As long as you have a student ID, you can show it at certain establishments, like restaurants and movie theaters, to save big. Students can sometimes save money on tech products as well. It never hurts to ask if you aren't sure whether or not an establishment offers a student discount.
3. Purchase Items Used
A lot of students only want to have the newest things. However, all of these items can cost money that you simply can't afford to spend. There's nothing wrong with purchasing furniture or clothing used. In fact, you can save quite a bit of money and get quality items that you couldn't afford if they were brand new. No one will know that you bought these items used unless you tell them! Keep in mind that a lot of your friends probably have limited funds as well, and they would love to go with you to search for a well-used bargain.
4. Rent Your Textbooks
Today, you don't have to go to the campus bookstore to purchase an expensive textbook that you only used for one semester. Over the course of your college education, this could equate to thousands of dollars of money. Many students are now renting textbooks instead of buying them. If there is a textbook that you want to keep, you may even have the option to purchase it at a discounted price.
5. Eat At Home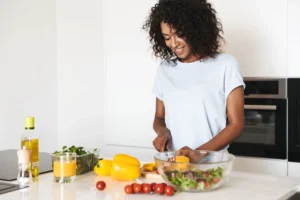 After a long day in classes or a late night of studying, you probably don't want to cook. Unfortunately, eating out can be expensive. You can save quite a bit of money by eating at home. To make it easier, you should always have some options that you can heat up quickly or grab when you are heading out of the door.
Also, stay away from coffee shops! College students often spend hundreds of dollars each month in order to satisfy their cravings for their favorite caffeinated beverage. Invest in a good coffee maker so that you can brew coffee at home. You will find that the savings are substantial, and you might end up enjoying your homemade coffee more than any of the ones that you could buy at a local coffee shop.
6. Take Advantage Of Free Things To Do
As a student, you don't want to spend a lot of money doing things for entertainment purposes during your downtime. While it's okay to spend some money on going out every once in a while, you really shouldn't make it a daily habit. With a little bit of searching, you might be able to find some free things to do around your community. Your college campus may offer activities like a game or movie night. You could also spend your day going hiking or enjoying a free concert at the park.
Being in college often comes with having a limited amount of money to live off of. Fortunately, you can still live pretty well and save some money. With the above-mentioned tips, you will be able to afford all of your basic needs, save some money and not end up racking up a ton of debt by the time you graduate.