One of the most pleasant and satisfying feeling this strange, beautiful human existence offers is feeling connected to another person through sex. Even while we yearn for closer relationships in our lives, there are times when we struggle to have sex that is genuinely intimate. Sometimes we need some assistance in regaining the connection that might be at the center of sex, whether it be from stress, fatigue, or losing touch with ourselves and our relationships.
Long-term relationships are not required for intimate sex. You may also develop intimacy and trust in a comfortable, shame-free environment where everyone is open and honest about their needs and wants.
Sex Is an Art, Not a Science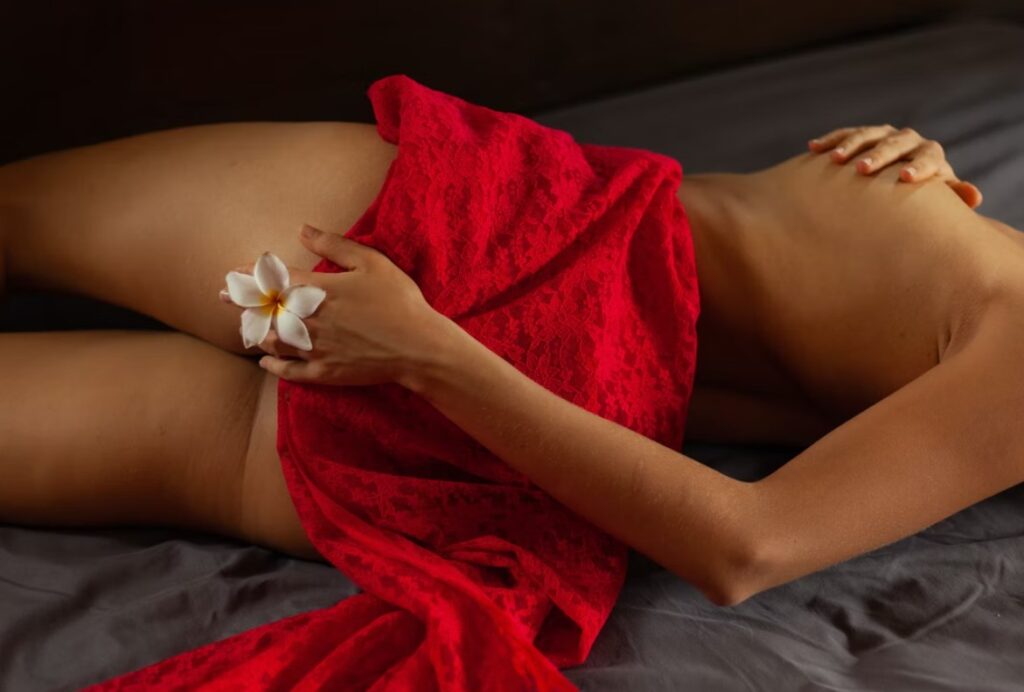 Try altering your perspective on sex. You may consider sex to be a science, and you may want to watch YouTube videos or study books to learn what to do. But sex is not a science; it is an art. Be willing to try new sexual experiences and accept that it may not be what you had in mind or will seem different.
Increase Physical Contact
Try touching more frequently outside of the bedroom. Don't just touch when you want to have sex. Touch all day long. For example, just touch while talking or watching a movie while seated. When you giggle at something, it may be as simple as touching with your pinkies. Even while watching TV, a movie, or while on a walk, holding hands or giving hugs should be frequent.
You learn to read your partner's body and reactions when touching them frequently. Which touches lead them to melt? Which of these tickle? Your comfort with each other's bodies will increase due to all this understanding, which fosters more intimacy during sex.
Masturbate Together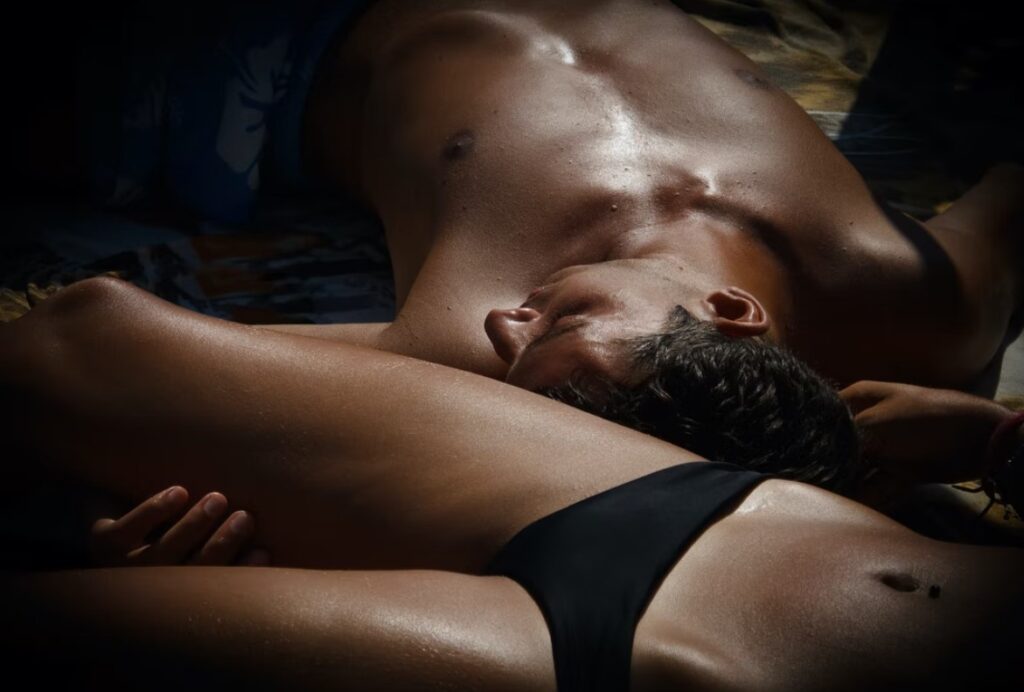 A great way to strengthen a relationship with a lover is through mutual masturbation. To reveal so much of yourself with another requires quite a bit of vulnerability. However, it gives both couples the chance to learn from one another about how, when, and where they prefer to be touched.
Openly revealing to your partner how you prefer to get off is not only a hot way, to be honest about your desires, but it is also useful in providing your partner with the guidance of your body. With this commitment, you may feel empowered and more at ease, which can further deepen your sexual connection.
Distance Can Strengthen The Relationship
Many people in a relationship tend to see each other too often. You can change things up by adding some space. It can be helpful to shift into discovering a different kind of connection by engaging in sexual intimacy remotely with sex toys, phone sex, or video sex.
Although leaning into virtual space could seem counterproductive to the intention of promoting intimacy, it's important to keep in mind that fires require fuel and oxygen to burn. Spending too much time together or getting caught up in routines can often suffocate close ties.
Try Out Some Anal Play
In contrast to other forms of sexual play, anal play requires that we move slowly and tends to promote even more frequent communication. By bringing partners together in such a delicate and vulnerable way, that approach might unexpectedly deepen the connection between partners.
Lube is the second most important item if you're interested in exploring anal. Because silicone-based lube is thicker than water-based lube and may thus better preserve the delicate lining of your anus, it is ideal for anal play. This is because the anus cannot create its own lubricant in the same way that the vagina does.
You should also note that you shouldn't use a silicone-based lubricant with silicone butt plugs or dildos because it could cause the material to degrade.
Discuss Your Desires And Irritations
Being able to talk about the sex you're having is a necessary part of intimate sex. The secret to fostering intimacy is being open and honest about expectations.
The more your companion is aware of your tastes, the more likely they will learn how to interact with you. Acceptance while being open about preferences fosters emotional safety, which is a crucial trait for improving a relationship.
That being said, developing intimacy cannot be achieved with simple tricks. A true unity between you and your partner cannot exist if you can't be honest with each other.
Together, Start Your Exploration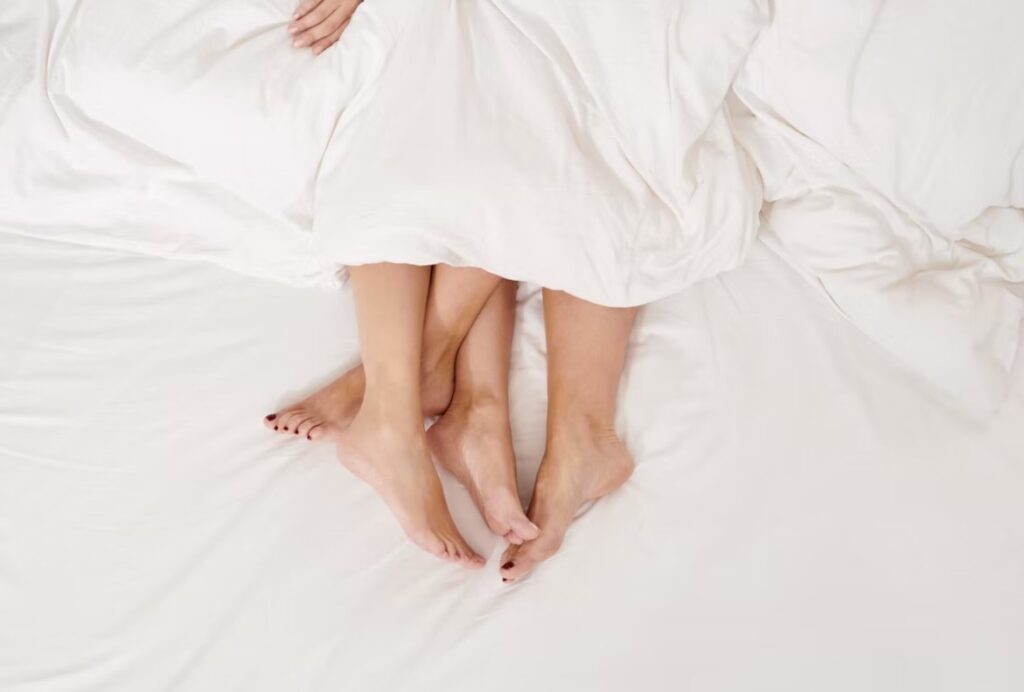 While it can be quite helpful to have a general idea of the type of stimulation you want, which you can openly discuss with your partner, coming to this idea together can also be incredibly intimate.
Try to come up with ideas on how you might discover some new pleasures. Rekindle your amateur mind by experimenting with some new kinks, sex toys, or positions, which can all be a great approach to improving passion. For example, some people have even tried sniffing panties or used thongs, which helped them rekindle their affection.
There are far too many different methods for people to have fun for anyone to have explored them all. You should try to discuss your potential kinky interests openly with your partner.
Reawaken Your Sense Of Wonder
Trying to picture your interactions with romantic partners can be helpful. Usually, people tend to be more curious and adventurous in the early stages of relationships. We experiment with various forms of contact and continue to be increasingly interested in how they affect our partners.
If you can tap into this sense of wonder and see your partner's body as something that might lead to fresh and exciting avenues of pleasure, you'll be able to create a sense of shared engagement that has the potential to be incredibly changing.
Conclusion
Whatever paths you decide to take on your quest for more intimate sex, keep in mind that honest communication is the foundation of all forms of intimacy.
Don't be scared, to be honest with your partner about what you want because intimacy cannot be based on a lie.