The digital world is constantly evolving, and to stay at the top of the game, businesses need to be able to adapt. SEO (search engine optimization) has become an integral part of any successful online marketing strategy – particularly for companies looking to establish themselves in the British market.
This article will explore the evolution of SEO and how it can help businesses succeed in a fast-paced digital landscape.
Understanding Search Engine Algorithms and Their Impact on SEO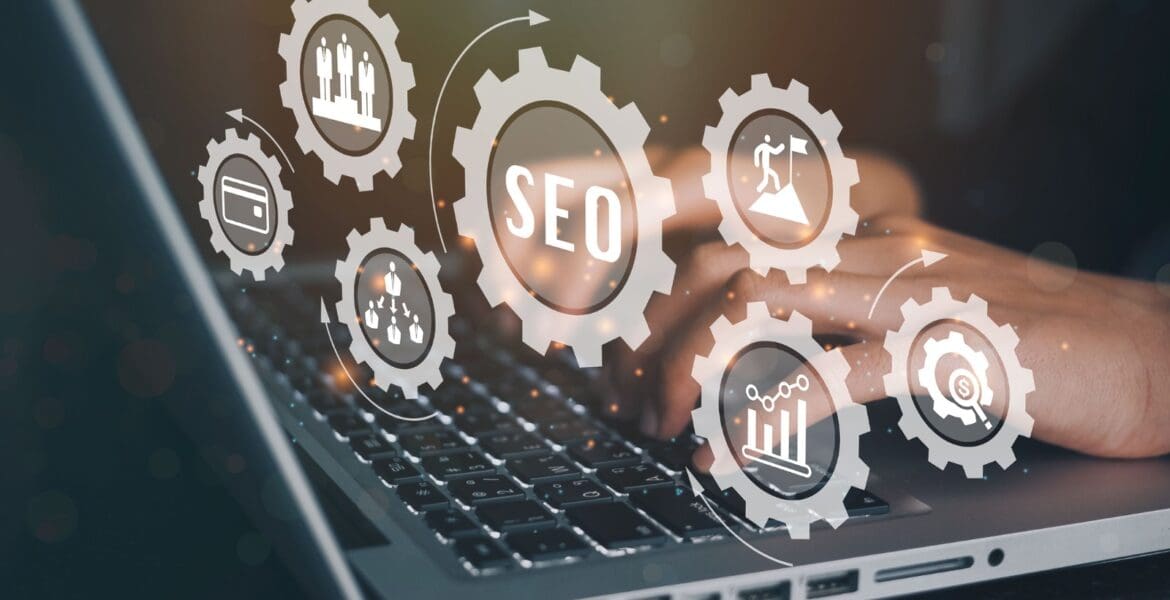 In the ever-changing world of Search Engine Optimization (SEO) in the British market, understanding search engine algorithms and their impact on SEO has become increasingly important for digital marketers. As new technology is developed, search engines are constantly being tweaked to ensure that users get the best online experience possible.
This means that what may have worked yesterday may no longer be effective today when it comes to SEO. Therefore, digital marketers need to stay up-to-date with changes in these algorithms and how they affect SEO strategies.
Search engine algorithms use certain criteria to determine which websites should appear higher on a page rank than others for a particular keyword or phrase query.
Factors such as backlinks from other sites, content relevance, and quality of information can all influence how high a website appears on the rankings list after someone has conducted an internet search query.
Managing Brand Visibility Through SEO Strategies
In the British market, SEO is an essential strategy for managing brand visibility. With so many businesses competing to capture customers' attention, it is imperative that companies make sure their content stands out.
To do this effectively, advertisers must ensure that they are hitting the right notes when crafting content for their SEO campaigns. This means optimizing keywords and phrases related to the company's product or service offering and ensuring that website copy prominently features those terms in a way that maintains reader engagement while still providing optimization benefits.
Additionally, if possible, link building should be part of any successful SEO campaign as Google now values quality over quantity when it comes to external links pointing at a website.
Social media can also play an integral role in driving sales by increasing brand awareness among target audiences and helping create new opportunities for organic search engine traffic.
Optimizing Content for Maximum Results in the UK Market
When it comes to optimizing content for the UK market, certain considerations must be taken into account. The language used should be tailored to the audience and local context to ensure maximum impact.
It is also important to consider how different search engines operate within the British landscape. Understanding keywords, key phrases, and other linguistic factors is essential to creating strong, SEO-friendly content that will make an impression on potential customers and clients alike.
This includes crafting titles and subheadings with relevant terms so that people can find your page easily when searching online.
Making use of internal links can help draw readers further into your site by providing them with extra information or related articles.
Conclusion
Search engine optimization (SEO) is an ever-changing field that requires businesses to stay ahead of the curve to remain competitive. This is especially true for companies operating in the British market, which has its own unique nuances and trends.
The key to success lies in understanding how the UK search landscape works and adapting one's SEO strategies accordingly. Fortunately, experienced SEO companies like SEO Company Wakefield can help business owners navigate these waters with expert guidance and cutting-edge tools.
With their assistance, businesses can rest assured that they are doing all they can to secure a strong presence online for their brand in this dynamic marketplace.