Undoubtedly, porcelain crockery sets are considered ideal for every modern home because of their sophisticated look. For decades, people have chosen porcelain crockery over other materials because they are lightweight, affordable, and, most importantly, stylish.
Beautiful prints and vibrant patterns make porcelain crockery sets ideal for modern dining settings. They stand for simplicity, craftsmanship, and elegance but most importantly, porcelain crockery sets also tell a lot about your rich taste in decor and fashion.
Introducing porcelain crockery sets on your fancy dining tables will ensure they can beat any fancy restaurant tables you have been at. Your everyday mealtime with family or the occasions when your special guests have joined for dinner can become even more special when you display the finest collection of your porcelain crockery sets.
Why Choose Porcelain Crockery Sets?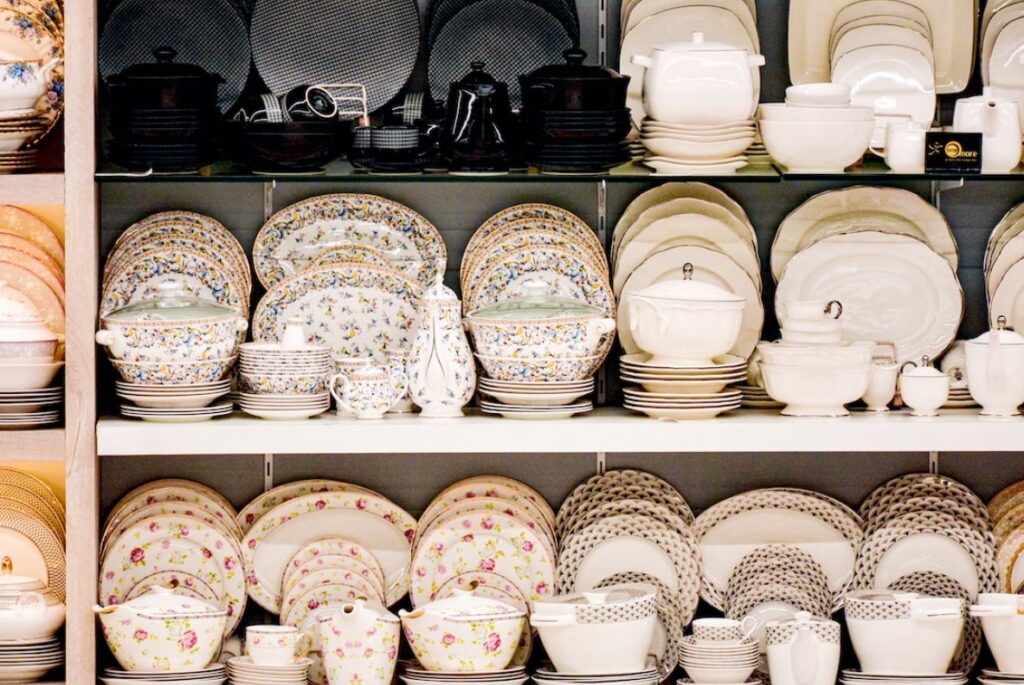 Most fancy restaurants you visit serve their sumptuous meals on porcelain plates. The table at your favorite restaurant looks much more stylish and welcoming because of these fancy plates. But the best part is, when you introduce such plates at home, they can beat the look of all that porcelain hotel crockery you have always wanted for yourselves. Here are some more specialties of porcelain crockery sets that make them the best:
Fancy
Porcelain crockery sets are undoubtedly fancy and always in trend. Most modern dining rooms are introduced with porcelain sets because nothing can beat their antique look, which adds a lot of value to wherever they are placed, whether displayed on the dinner table or decorated in the cabinet.
Durable
Durability is the biggest reason why restaurants choose porcelain plates over any other materials. Porcelain plates can be cleaned easily, and when handled with care, they can last for a lifetime without the color or prints fading away.
Since porcelain crockery sets are durable, no second thought is needed before investing in them.
Easy To Clean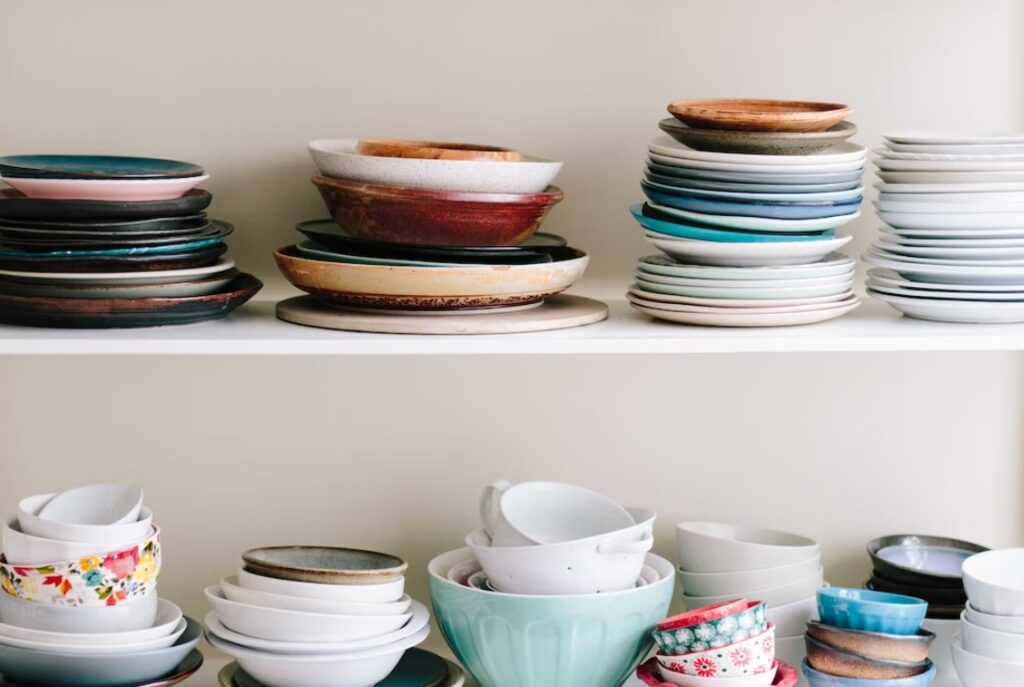 This is the best feature of owning porcelain crockery sets: they are effortless to clean and maintain. Hotels and homes always use the simplest home remedies to keep their crockery sets shining and spot-free.
The texture of porcelain plates is smooth, cleaning and wiping easier and preventing visible fork or knife scratches. And this is the main reason restaurants always prefer white plates over colored ones so that the scratches are never visible.
Heat Resistant
Not just for restaurants but even for homes, porcelain crockeries are the best because they are heat resistant. Porcelain plates can endure it all, whether you get served smoking hot food or place your plate in the microwave oven for heating.
And this is why porcelain is the best and the most commonly chosen material for dinnerware or crockery sets.
Lightweight
Dinner parties at modern homes are turning into fancy buffets, and on such occasions, you would not want to serve plates that are heavy no matter how fashionable they look. When it comes to porcelain crockery sets, they are incredibly lightweight and are also unbeatable in terms of their looks and style. And this is because they share an antique, sophisticated look.
Restaurant-Like Look At Home
Visiting fancy restaurants frequently, you must have got an idea of how they make their tables look so presentable and welcoming, and the plates play a significant role in setting that fancy look.
The same fancy look can be attained at home when you introduce your modern dining table with porcelain crockery sets with the simplest designs. The table would not only look more presentable, but it will also boost the mood and help the family engage in a fun and relaxing mealtime.
Final Words
Porcelain crockery sets are unbeatable in every aspect, whether their qualities and texture or the antique look they share. You do not have to visit a fancy restaurant whenever you need a fine dining experience. The same restaurant-like atmosphere can be created in your dining room, and your newly-bought porcelain crockery set displayed on the table would be the show-stealer.