When it comes to hair extensions, there are a lot of myths and misconceptions out there. Some people believe that they damage your natural hair, while others think you can't style them.
The truth is more complicated than that! This article will be debunking some of the most common hair extension myths and separating fact from fiction. By doing so, you'll gain an understanding of how safe these products are – allowing you to make an informed decision about whether or not they're right for you.
So let's get started on busting those myths!
You Do Not Need to Take a Break from Wearing Hair Extensions
When it comes to hair extensions, many people are under the impression that they should take regular breaks from wearing them. However, this is simply not true! Hair extensions do not damage natural hair when applied correctly and can be beneficial to your look in ways other styling products cannot.
The key lies in proper care and maintenance of both your natural hair and the extensions themselves; with a few simple steps, you can safely enjoy beautiful, voluminous locks without taking any time off. For starters, make sure youre using quality extension materials that won't cause undue strain on your scalp or tangle easily.
High-quality clip-ins or tape-ins are good options for those looking for convenience as well as longevity; alternatively, sew-in weaves provide an even more secure fit but require more effort to maintain. In either case, use only certified stylists who understand how much pressure and tension each type of extension requires so as not to harm your existing hair follicles over time.
Once installed properly by a professional hairstylist, there's no need for extended breaks from wearing extensions – just ensure that you keep up with regular cleaning schedules (typically every two weeks) to avoid build-up of product residue or dirt which can lead to matting if left alone too long. Additionally, try sleeping on satin pillows or scarves instead of cotton fabrics which absorb moisture from the strands causing dryness over time; this will help keep both your real and fake locks healthy and glossy for longer periods without needing a break from wearing them at all!
Some Types of Hair Extensions Are Easier to Care For than Others
When it comes to hair extensions, some require more care and maintenance than others. This can range from needing daily brushing or washing to using specific products designed for hair extensions.
However, not all types of hair extensions need the same level of attention; some types are easier to manage than others for those who don't want a lot of hassle with their styling routine. Synthetic clip-in hair extensions, for example, are usually easy to install and maintain since they're already pre-styled and ready to wear.
All you have to do is attach them securely at the roots with clips or glue and then style them as desired! These kinds of extensions also come in various colors so you can mix and match as needed depending on your mood or outfit choice. Human hair wigs are another type of extension that requires less upkeep because they're made from real human hairs that resist tangling and matting better compared to other synthetic materials like polyester fibers used in clip-ins.
Human wigs often come pre-cut in layers which makes styling much easier since you won't have to worry about cutting them yourself – just brush out any knots before putting it on! Plus, many brands offer color selection options too so if you're looking for something natural but still fun – this could be the right choice for you! Ultimately, when deciding what kind of extension works best for your lifestyle make sure to consider how much time (if any) you want to spend taking care of it daily – this will help narrow down which ones might work best based on individual preference and needs!
High-Quality Hair Extensions Can Last for Longer periods
When it comes to hair extensions, many people believe myths that can be damaging to their hair and the longevity of the extensions. However, this does not have to be the case! High-quality hair extensions can last for much longer periods than expected if they are taken care of properly.
With proper maintenance and styling techniques, these products are designed to look great and last up to two years or more. By using good quality products such as human hair or Remy-grade synthetic fibers, you will get maximum use out of your hair extension purchase. Additionally, washing and conditioning regularly with a mild shampoo are important for them to stay looking beautiful for longer periods.
If used correctly, high-quality hair extensions can provide an instant boost in length and volume without damaging natural tresses – ensuring you get maximum value from your investment!
All Kinds of Women Can Benefit From Wearing Hair Extensions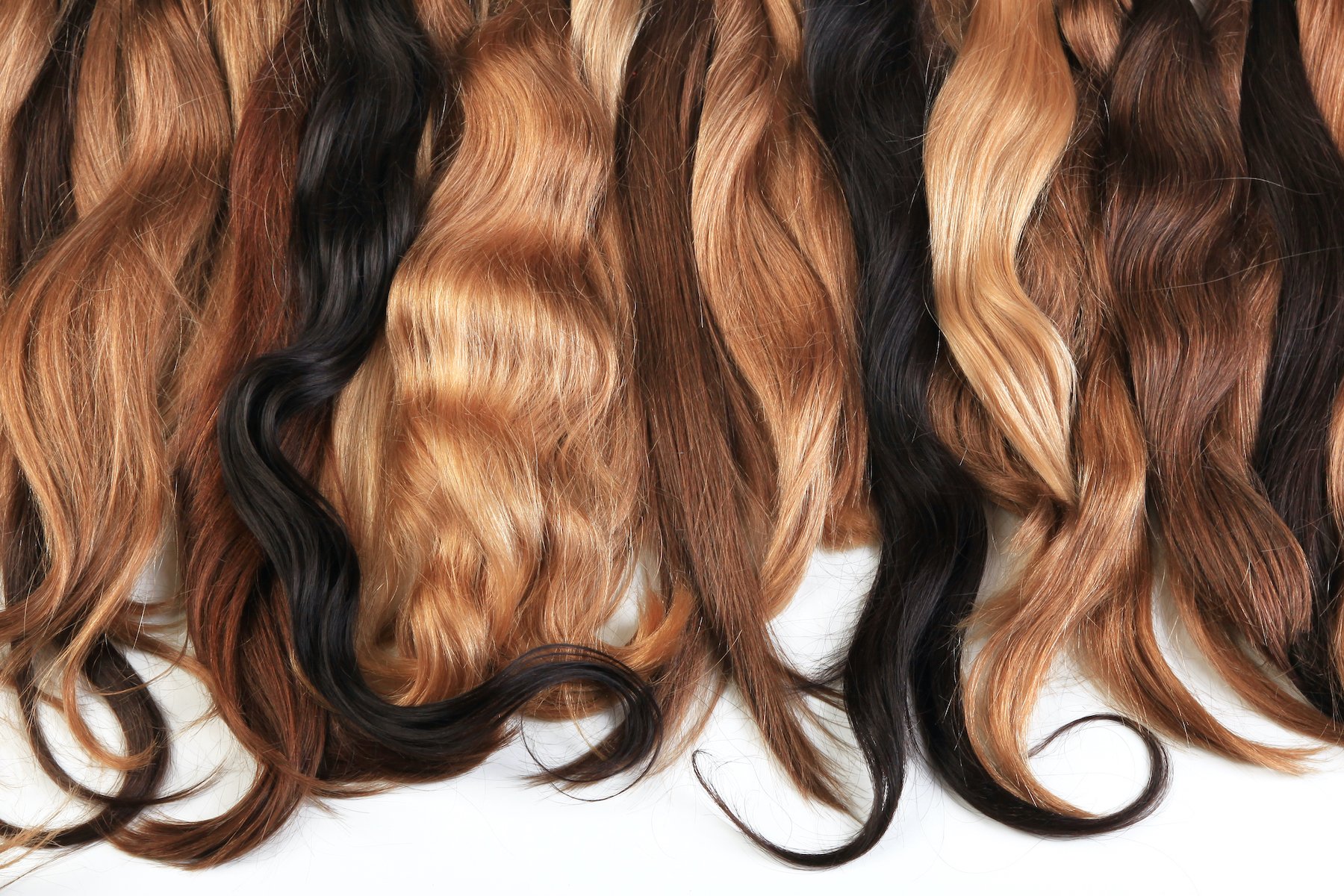 From ladies with thinning hair to those seeking a dramatic change, women of all kinds can benefit from wearing hair extensions. These natural-looking pieces are designed to blend in seamlessly with the wearer's existing tresses and create volume, length, and texture.
Hair extensions also provide an easy way for women who crave versatility; they can be worn up or down depending on one's style preference. Plus, there is no need to wait until your locks grow out as you can simply clip in the new strands! From special occasions like weddings or galas to going casual during summer days at the beach, hair extensions will make any look glamorous.
Conclusion
Hair extensions have become increasingly popular over the years, but there has been a lot of misinformation floating around about them. The truth is that hair extensions are a great way to add length and volume to your look without any of the damaging effects associated with other treatments.
By understanding what's true and what's false when it comes to these products, you can make an informed decision on whether or not they are right for you. Now that you know some of the most common myths surrounding hair extensions have been debunked, why not give them a try? With so many different types available today, there is sure to be one that will work for you!