The automotive industry has long relied on aluminum to keep cars lightweight and efficient. Aluminum is a versatile material with many advantages over traditional materials, allowing car makers to increase the performance of their vehicles in ways that weren't possible before.
From improved fuel economy to greater acceleration, aluminum is proving its worth in the automotive industry as an essential tool for keeping up speed and staying competitive.
In this article, we explore how aluminum is being used by automakers around the world to make faster and more efficient vehicles than ever before.
Exploring the Impact of Aluminum on Vehicle Performance
Exploring the impact of aluminum on vehicle performance has been an important part of the automotive industry for decades. Aluminum is a lightweight yet strong material, making it ideal for reducing weight while still maintaining strength and rigidity in vehicles.
This not only increases performance but also helps improve fuel efficiency and reduce emissions. Additionally, its corrosion-resistant qualities make it a more durable option than other materials such as steel or iron which require more maintenance over time.
There are many advantages to using aluminum in cars that go beyond just improved acceleration and top speed; from lower production costs to greater design flexibility due to thinner parts with higher strength characteristics, automakers have embraced this metal as an essential tool for staying competitive in today's market.
Improving Fuel Efficiency and Reduce Carbon Emissions
The use of aluminum in the automotive industry is becoming increasingly popular due to its ability to improve fuel efficiency and reduce carbon emissions. Aluminum has a lower density than steel, making it lighter and allowing for improved acceleration and higher top speed with less energy.
Additionally, vehicles made from aluminum can keep their weight down while still providing increased safety features. This helps reduce drag on the engine, which increases fuel economy while decreasing air pollution levels.
Furthermore, switching from steel parts to aluminum can help automakers save up to 15 percent in total vehicle costs over traditional materials like steel or iron. As such, lightweight aluminum components are being used by manufacturers across the globe to create more efficient automobiles that conserve fuel and reduce harmful emissions into our atmosphere.
Examining the Advantages and Limitations of Using Aluminum in Vehicles
The use of aluminum in the automotive industry is becoming increasingly popular. Its lightweight and durable properties make it an attractive choice for car manufacturers, as it can help reduce the overall weight of vehicles while still maintaining strength and rigidity.
However, there are both advantages and limitations associated with using aluminum in automobiles. Examining these pros and cons can be helpful when deciding whether or not to incorporate this material into the design of a vehicle.
One major advantage of using aluminum in vehicles is that it has a very low density, making it much lighter than most other materials used for automotive components such as steel or iron. This lower weight helps improve fuel efficiency since the car will require less energy to move around.
Additionally, its natural corrosion resistance means that cars made out of aluminum tend to last longer before requiring maintenance or repairs due to rusting damage. On the other hand, some drawbacks exist when utilizing aluminum in an automobile's construction.
For one thing, this material tends to be more expensive than steel due to its relative rarity on Earth compared with iron ore deposits which are much more plentiful. In addition, because aluminum is softer than steel it may dent more easily during collisions or accidents; therefore extra care needs to be taken when designing parts made from this metal so they remain strong enough under certain levels of stress without compromising their integrity over time
Taking Advantage of Innovative Technologies with Aluminum Alloy Components
The automotive industry has long been one of the great drivers of innovation, and aluminum alloys have become an essential part of that drive. Aluminum alloy components are lightweight yet strong, making them ideal for use in cars and other vehicles.
With their unique properties, they can help automakers keep up with the speed at which technology is evolving. Aluminum alloys offer several advantages when it comes to performance and cost savings.
They can be formed into complex shapes to reduce weight while still maintaining strength, allowing for improved fuel efficiency and lower emissions from vehicles. Additionally, they are corrosion-resistant and require less maintenance over time compared to other materials such as steel or iron.
In addition to these benefits, manufacturers can take advantage of innovative technologies such as 3D printing when using aluminum alloy components in production processes. This helps create parts with greater precision faster than ever before while reducing waste from traditional manufacturing techniques like milling or casting.
Overall, utilizing aluminum alloy components offers many advantages for the automotive industry's ability to stay ahead in today's rapidly changing technological landscape. By taking advantage of its lightweight but strong nature along with various innovative production processes available today, automakers can keep up the speed needed to remain competitive in this dynamic marketplace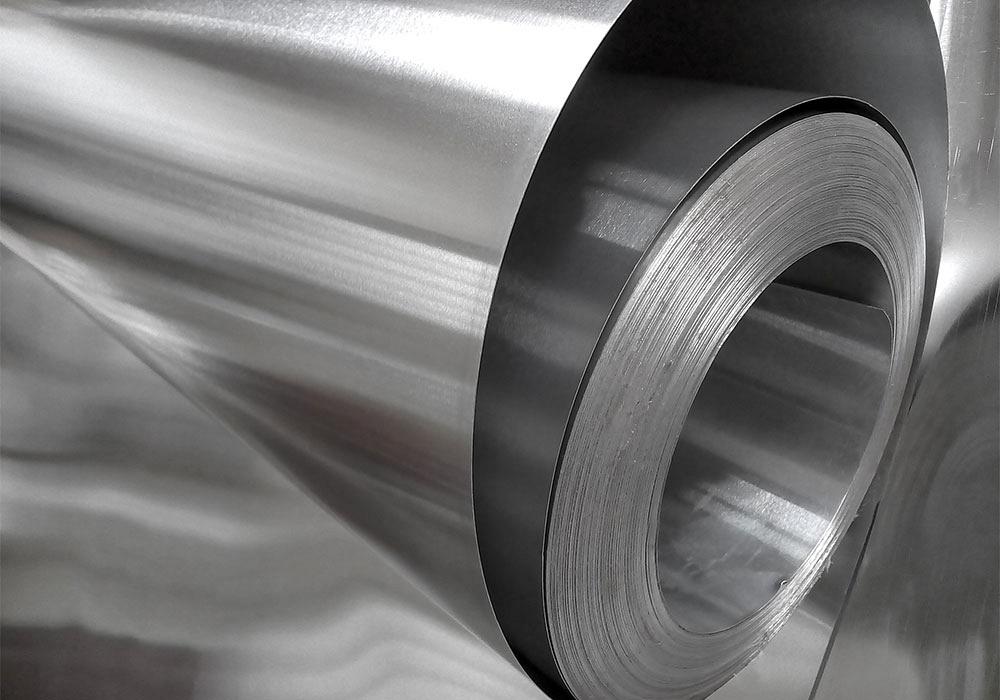 Conclusion
The use of aluminum in the automotive industry has revolutionized the way we look at vehicle performance and safety. Aluminum is lighter than steel, making it a great choice for reducing weight in vehicles which can improve fuel economy and reduce emissions while also providing greater strength and durability.
Vehicle aluminum extrusions are becoming increasingly popular due to their ability to provide more efficient designs that save both time and money during production. The use of aluminum in the automotive industry is certain to keep up with modern demands for faster, safer, and more reliable vehicles.