Steroids are anti-inflammatory drugs in the medical community and treat various illnesses. Steroids are utilized to treat joint discomfort and disorders for integrated orthopedics. Multiple inflammatory genes are active in chronic inflammatory diseases, while corticosteroids decrease them.
By imitating the actions of hormones like cortisol, they do this. Typically, doctors may give corticosteroids to boost these hormones' steps above normal levels or bring them back to normal levels if they drop below.
Therapy With Steroid Injections
To minimize swelling and inflammation, corticosteroids are injected into the body as part of steroid injection treatment. As already noted, steroid injection treatment may be used for many diseases and requirements, but in orthopedics, it is most often used for joint pain, discomfort, and disorders.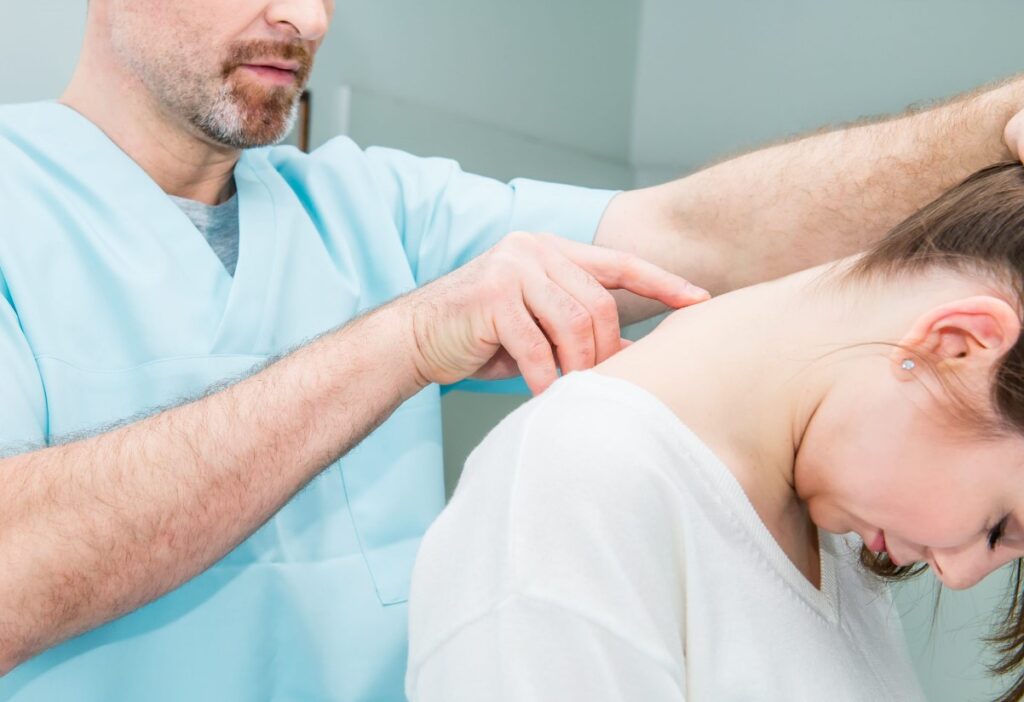 What It Does
The joint or muscle that is hurting will get an injection of corticosteroids during steroid injection treatment. The edema, inflammation, and discomfort are then reduced thanks to the steroid. The injections work so well because, unlike other types of therapy, they send a large dosage of drug right to the site of the issue in your body. This is frequently a particularly effective strategy for tackling pain head-on, especially if it is chronic and has previously established a recurrent problem for you.
Risks
Regarding dangers, how often you get injectable steroid treatment determines the adverse effects and risks. The possibility of unfavorable outcomes might grow with higher dosages and frequent usage. To reduce these hazards, doctors would often restrict the number of cortisone injections into a joint. Negative impacts might include:
● Damage to cartilage
● Death or injury to surrounding bones
● Joint infections
● Nerve harm
● Temporary face flushing
● Tendon deterioration or rupture
● A transient rise in blood sugar
● A temporary flare-up of joint pain and inflammation
● Osteoporosis-related bone thinning nearby
● Thinning of the skin and soft tissue around the injection site
● Skin surrounding the injection site becoming white or lighter
Recovery
The rate or volume of recent cortisone injections may also impact how quickly you recover. Some individuals experience redness and a warm sensation in the face and chest after having a cortisone injection; this is anticipated and usual. A cortisone injection might have additional effects on diabetic people, such as momentarily raising blood sugar levels. Your doctor could suggest the following to you while you recover:
● Stay off your feet for two days
● Avoid hard lifting
● Protect the injection site
● Avoid swimming, hot tubs, heating pads, or whirlpools for a few days following the injection
● Check for infection signs, such as discomfort, swelling, or redness
Rate of Success
An effective therapeutic option that often yields positive outcomes is steroid injection therapy. However, it would be useful if you knew that the steroid injection treatment may result in a mild inflammatory response for a few days but that the inflammation should subside. The distress should go away after that.
Because of the brief flare-up, patients often believe that the treatment has failed, although this is just how the injection works.
After then, your discomfort should start to lessen or go away entirely for a while, along with any remaining inflammation and redness. The ability to target certain pain regions makes steroid injection therapy one of the most effective treatments for acute and chronic pain.
Therapy With Non-Steroid Injections
Non-steroid injectable treatment comes in various shapes and is known by multiple names. A joint or muscle is injected with a substance to give lubrication when non-steroid injection treatment is employed. At Integrated Orthopedics, Hymovis®, a hyaluronic acid injection therapy, is our primary non-steroid injection therapy.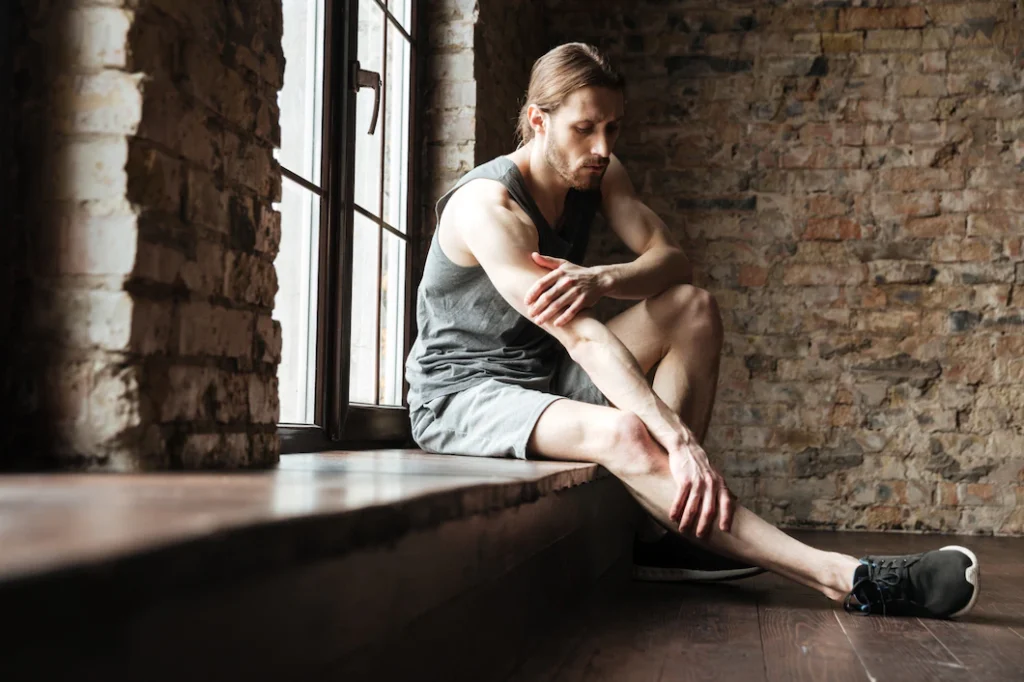 What It Does
If you have osteoarthritis, your body may lose its natural hyaluronic acid, which lubricates your joints. Therefore, non-steroidal injectable treatment is performed to give your body the lubricant and fluid required for safe movement. This hyaluronic acid seeks to rebuild a healthy joint by mimicking the body's typical joint fluid. They are often administered to individuals who do not react effectively to pain medications or cannot take them.
Risks
In several instances, the results of non-steroid injectable treatment are effective and may postpone joint replacement surgery. Similar to a cortisone injection, some individuals may suffer inflammation and discomfort at the injection site. This is typical and to be anticipated. Hymovis® is contraindicated in individuals with confirmed hypersensitivity (allergy) to hyaluronate preparations and those with infections or skin problems at the injection site or joint region.
In addition, pregnant women, nursing moms, and toddlers have not been tested. In the HYMOVIS® clinical trial, no major adverse events or pseudo skeptical responses were recorded.
Recovery
You may develop arthralgia, temporary discomfort, or edema after non-steroidal injectable treatment. During the recuperation phase, your physician may advise you to:
● Protect the injection site for about two days
● Avoid hard lifting
● Remain seated
● Apply ice to the treated area
● Avoid swimming, hot tubs, heating pads, and whirlpools for a few days after injection
● Monitor the injection site for indications of infection, such as redness, swelling, and discomfort
Success Rate
In the HYMOVIS® clinical trial, patients had long-lasting pain alleviation. After 90 days, 47% of patients indicated that about 50% of their discomfort was gone. Throughout the following 90 days, individuals experienced pain alleviation. If your doctor deems it necessary, you may have many injections of HYMOVIS®, which will assist with the persistent discomfort associated with OA.
Steroid Injection Treatment Vs. Injection Therapy Without Steroids
There are several factors to consider and go through with your doctor when deciding which is best for you. Consider the dangers and side effects associated with your prior experiences with OA, joint disorders, and injuries, as well as any possible allergies. You may also want to investigate other aspects of your medical record, such as if you have diabetes, whether you've ever had major surgery or medical treatment, and more.
Allergic Response
When looking into injectable treatment, cortisone may not be an alternative if you've already had an adverse response to it. Although it is the common injection type used to treat OA and other joint pain, people allergic to cortisone must find a different method.
The Need for Continual Use
Your doctor may gravitate toward a non-steroid choice if you need to provide injectable treatment regularly. This is due to an increased likelihood of certain dangers after repeated cortisone injections:
● Damage to the cartilage
● Death or injury to surrounding bones
● Joint infection
● Nerve damage
● Temporary flushing of the face
● Temporary flare-up of joint pain and inflammation
● A brief rise in blood sugar
● Tendon deterioration or rupture
● Bone thinning nearby
● Skin and soft tissue thinning at the injection site
● Skin surrounding the injection site becoming white or lighter
Comparability
Numerous studies, like this one from 2018, have shown identical outcomes for both kinds of injectable treatment. The two choices were equivalent, and sometimes non-steroid alternatives were more effective for patients, according to this research examined several earlier studies on the issue. The trials examined; however, few demonstrate that NSAIDs provide comparable, if not superior, pain relief for the musculoskeletal conditions considered.