Are you in the manufacturing industry and looking to stay competitive in an ever-evolving landscape? Industry 4.0 and Artificial Intelligence (AI) are two game-changing technologies reshaping manufacturing.
This article will explore how Industry 4.0 and AI can revolutionize manufacturing, their benefits, and how manufacturing consulting services can help you leverage these technologies to grow your business. We'll also guide you in selecting the right manufacturing consulting services.
Manufacturing Consulting Overview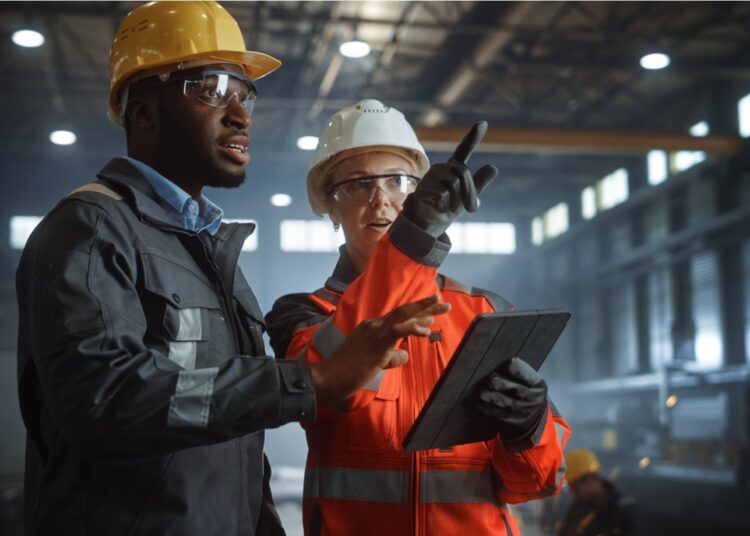 Before delving into Industry 4.0 and AI, let's first understand the significance of manufacturing consulting services. These services are designed to provide manufacturers with expert guidance and solutions to improve their operations, increase efficiency, reduce costs, and drive growth.
They act as strategic partners, helping businesses navigate the complexities of modern manufacturing.
Manufacturing consulting services encompass many areas, from process optimization to supply chain management and technology integration. With the rapid advancement of technology, primarily Industry 4.0 and AI, these services have become even more critical in helping manufacturers adapt and thrive in the digital age.
Six Ways How Industry 4.0 and AI Can Be Beneficial to Manufacturing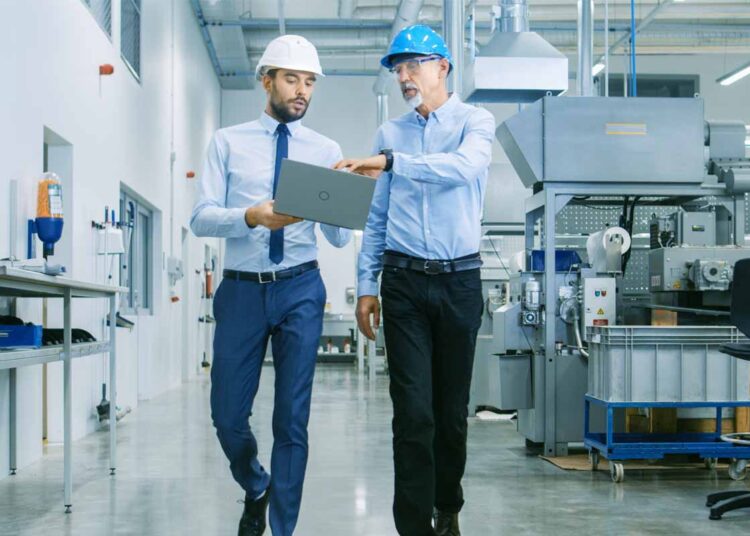 Now, let's dive into the heart of the matter—how Industry 4.0 and AI are transforming manufacturing:
Enhanced Efficiency: Industry 4.0 and AI enable real-time data analysis and predictive maintenance. Intelligent machines can identify and address issues before they lead to costly downtime, improving production efficiency.
Quality Improvement: AI-powered quality control systems can detect defects with high precision, reducing deficiencies and improving overall product quality.
Cost Reduction: Automation through Industry 4.0 technologies can streamline processes, reduce labor costs, and optimize resource allocation.
Customization: AI-driven systems can facilitate mass customization, allowing manufacturers to cater to individual customer needs without sacrificing efficiency.
Data-Driven Decision Making: Industry 4.0 provides access to vast amounts of data. AI algorithms can understand this data to provide actionable insights for informed decision-making.
Sustainability: Industry 4.0 technologies can help lessen energy consumption and waste, aligning manufacturing with eco-friendly practices.
How Can Manufacturing Consulting Services Help You Grow Your Business?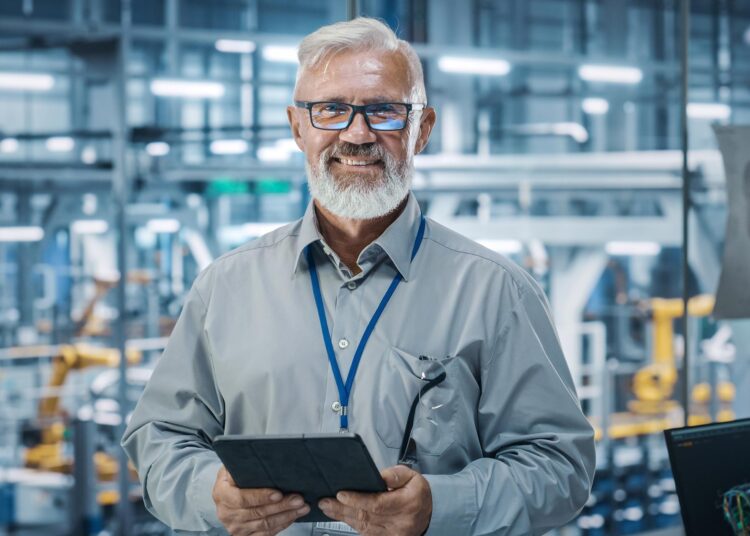 Let's explore how manufacturing consulting services can assist you in harnessing these advantages:
Strategic Planning: Experienced consultants can help you develop a tailored roadmap for integrating Industry 4.0 and AI into your manufacturing processes, aligning with your business goals.
Technology Assessment: They can evaluate your existing technology infrastructure and recommend the most suitable AI and Industry 4.0 solutions for your specific needs.
Implementation Support: Consultants can provide hands-on assistance during the implementation phase, ensuring a smooth transition to new technologies.
Training and Upskilling: Your workforce may require new skills to leverage these technologies fully. Consultants can organize training programs to upskill your team.
Continuous Improvement: Manufacturing consultants can help you continually optimize your operations by monitoring performance and adjusting as needed.
Cost-Benefit Analysis: They can assess the return on investment (ROI) of implementing Industry 4.0 and AI, helping you make financially sound decisions.
How to Select the Right Manufacturing Consulting Services?
It is crucial to choose the right manufacturing consulting services for a successful digital transformation journey. Here are key factors to consider:
Industry Expertise: Look for consultants with a deep understanding of your specific industry, as they can provide insights and solutions tailored to your sector.
Track Record: Review the consultant's portfolio and client testimonials to gauge their past successes.
Technical Proficiency: Ensure the consultants are well-versed in the latest Industry 4.0 and AI technologies.
Customization: Seek consultants to create a customized plan that aligns with your business goals.
Communication: Effective communication and collaboration are essential. Choose consultants who are responsive and open to feedback.
Cost Transparency: Clarify the consultant's fee structure and ensure no hidden costs.
Industry 4.0 and AI are ushering in a new manufacturing era of unprecedented efficiency and innovation. Partnering with the right manufacturing consulting services is paramount to realizing these benefits fully.
They can guide you through the entire process, from strategy development to implementation. With the proper support, your business can thrive in the evolving manufacturing landscape, staying competitive and future ready.