The world of fashion has undergone a tremendous transformation in the last decade. The internet and social media have revolutionized the way people shop and engage with brands. However, one area that has yet to be fully realized is the potential for direct-to-garment (DTG) printing technology in the custom apparel market.
This technology has been around for some time now, but recent advancements in it have made it more accessible, affordable, and efficient. This technology allows for high-quality, full-color printing on a variety of fabrics, including cotton, polyester, and blends.
How Does DTG Printing Work?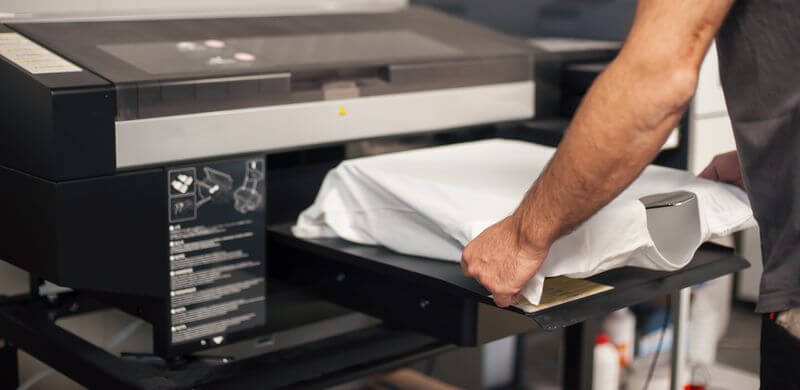 The process works by using a specialized printer that applies ink directly onto the fabric. Unlike traditional screen printing, which requires multiple screens for each color and can be time-consuming and expensive, DTG one can create complex designs quickly and easily. This makes it ideal for producing custom apparel on demand, whether it's for a small business, sports team, or even an individual customer.
The Pros
One of the biggest advantages of direct-to-garment printing is its flexibility. Since the designs are digital, they can be easily customized and personalized to meet the needs of each customer. This means that customers can order a single item or a large batch of items with different designs or variations. This can be a game-changer for small businesses or start-ups who don't have the resources to invest in large-scale production runs.
In addition to its flexibility, it also offers a high level of accuracy and detail. The ink is applied directly onto the fabric, creating a crisp and precise image that doesn't fade or peel over time. This makes it ideal for printing complex designs with fine lines, gradients, and small details that may not be possible with traditional screen printing methods.
Another benefit of DTG printing technology is its eco-friendliness. Unlike traditional screen printing, which requires a lot of water and chemicals to clean the screens, DTG one uses water-based inks that are free from harmful chemicals. This makes it a more sustainable option for businesses looking to reduce their environmental impact.
The Cons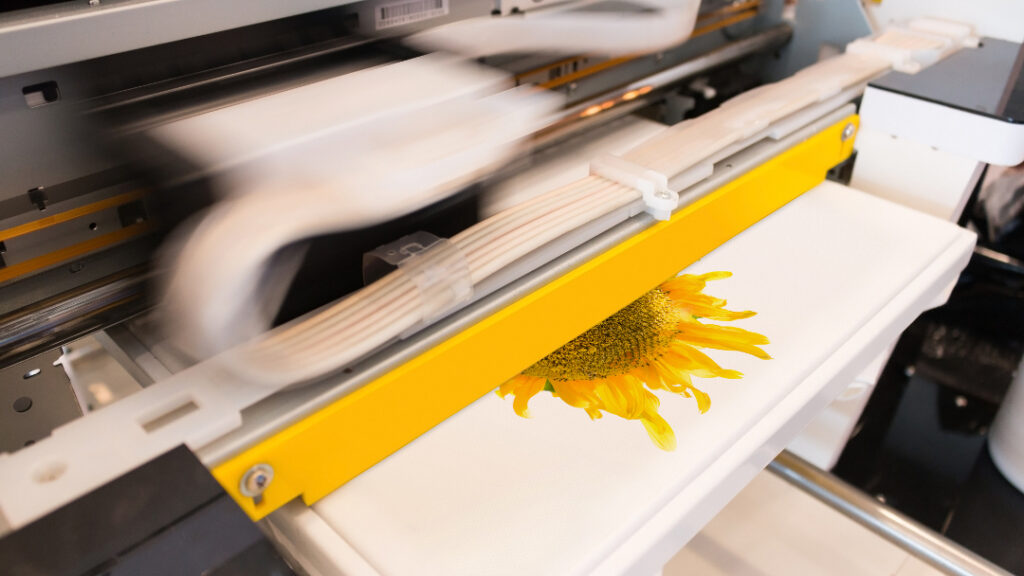 As with any technology, there are some drawbacks to DTG printing that should be considered.
One of the biggest challenges is the cost. While the technology has become more affordable in recent years, it still requires a significant investment to purchase the equipment and set up the infrastructure needed to produce custom apparel on demand.
Another challenge is the limitations of the technology itself. DTG printing is best suited for lighter-colored fabrics, and it may not work as well on darker or textured fabrics. It also requires a certain level of skill and expertise to operate the equipment and produce high-quality prints consistently.
Despite these challenges, the future of custom apparel looks bright with the potential of DTG printing technology. As the technology continues to evolve and improve, it's likely that we'll see more businesses and individuals using it to create unique and personalized clothing items. This could lead to a more sustainable and ethical fashion industry, where people can buy clothes that are made just for them, rather than contributing to the mass-production of cheap and disposable garments.